Urri z Kurimskeho haje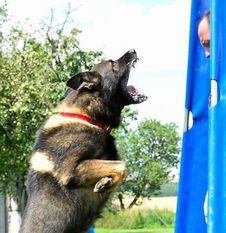 繁殖:

毛種:

短毛

Bred in:

出生日期:

25.07.2011 (9 年)

肩高 / 體重:

63 厘米 / 38 公斤

晶片號碼:

只供註冊會員觀看

血統書編號:

SUCHNO 67290/13

第二血統書編號:

SZ 2334017

犬種組織:

只供註冊會員觀看

繁殖名銜:

angek. Lbz. , HD-ZW 90

選美評分:

SG

工作名銜:

只供註冊會員觀看

健康證明:

只供註冊會員觀看

犬主:

只供註冊會員觀看

繁殖人:

只供註冊會員觀看
IPO1 (96,96,99 - 291p., SV jud... 更多

13

52644
WD-Health: Health results of Urri z Kurimskeho haje

On working-dog the health data are taken very strictly.
Therefore it is possible to show the data verified by working-dog.
Green labeled results are checked, respectively occupied and can not be changed. Black marked entries are unaudited.
Maximus Tobani

(短)

12.11.2008

CMKU DS/71623/08, SZ 9156

只供註冊會員觀看

HD/ED normal
12.04.2006, SZ 2180640

只供註冊會員觀看

HD/ED normal, DNA gepr. Rücken o.B.

08.02.2004, CMKU/CZ 52230/04/06/08

只供註冊會員觀看

HD normal (Ausland) DM N/N-Clear
Lacki Balgaro

(短)

29.03.2008

CMKU/DS/ 68992/08/10

只供註冊會員觀看

HD normal (CZ)
Hoky Va-Pe

(短)

23.06.2004, SKK 48433/04, SZ 9147195

只供註冊會員觀看

HD A (Sweden), HD 6 (SV)


Roman Kutliak

配種日期:

只供註冊會員觀看

只供註冊會員觀看

出生日期:

只供註冊會員觀看

只供註冊會員觀看

這窩的幼犬數量:

只供註冊會員觀看

生於:

03.03.2017

工作名銜:

只供註冊會員觀看

Jan Boleslav

配種日期:

只供註冊會員觀看

只供註冊會員觀看

出生日期:

只供註冊會員觀看

只供註冊會員觀看

這窩的幼犬數量:

只供註冊會員觀看

生於:

13.08.2017

工作名銜:

只供註冊會員觀看

Iveta Jedličková

配種日期:

只供註冊會員觀看

只供註冊會員觀看

出生日期:

只供註冊會員觀看

只供註冊會員觀看

這窩的幼犬數量:

只供註冊會員觀看

生於:

13.08.2017

工作名銜:

只供註冊會員觀看

Miroslav Hvolka

配種日期:

只供註冊會員觀看

只供註冊會員觀看

出生日期:

只供註冊會員觀看

只供註冊會員觀看

這窩的幼犬數量:

只供註冊會員觀看

生於:

19.03.2010

工作名銜:

只供註冊會員觀看

Leonard Ulman

配種日期:

只供註冊會員觀看

只供註冊會員觀看

出生日期:

只供註冊會員觀看

只供註冊會員觀看

這窩的幼犬數量:

只供註冊會員觀看

生於:

24.08.2015

工作名銜:

只供註冊會員觀看

Bohus Mica

配種日期:

只供註冊會員觀看

只供註冊會員觀看

出生日期:

只供註冊會員觀看

只供註冊會員觀看

這窩的幼犬數量:

只供註冊會員觀看

生於:

16.07.2012

工作名銜:

只供註冊會員觀看
Success analysis of Urri z Kurimskeho haje

best results at:

Rank 13, 26. FCI WM 2016

latest result at:

Rank 112, WUSV-WM 2016
全部 (13)
國際 (3)
全國賽 (9)
地區性 (1)
Urri z Kurimskeho haje ( Maximus Tobani x Lacki Blagaro ) - IPO Obedience Training - December 2013 - 2 1/2 years old

Uri z Kurimskeho haje ( Maximus Tobani x Lacki Blagaro ) - Tracking, Obedience and Protection training Spring 2013
Urri z Kurimskeho haje - 7yrs old

Urri z Kurimskeho haje - 7yrs old

Urri z Kurimskeho haje - 6yrs old

Urri z Kurimskeho haje - FCI IPO WC 2016 - 13th place / Best obedience

Urri z Kurimskeho haje - FCI IPO WC 2016 - 13th place / Best obedience

Urri z Kurimskeho haje - FCI IPO WC 2016 - 13th place / Best obedience

Urri z Kurimskeho haje - FCI IPO WC 2016 - 13th place / Best obedience

Urri z Kurimskeho haje - FCI IPO WC 2016 - 13th place / Best obedience

Urri z Kurimskeho haje - FCI IPO WC 2016 - 13th place / Best obedience

Urri z Kurimskeho haje - FCI IPO WC 2016 - Team Slovakia 1st.place

Urri z Kurimskeho haje - FCI IPO WC 2016 -Team Slovakia 1st.place

Urri z Kurimskeho haje - FCI IPO WC 2016 - 13th place / Best obedience

Urri z Kurimskeho haje - FCI IPO WC 2016 - 13th place / Best obedience