Maffia van Blutsenhof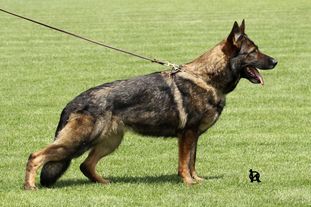 繁殖:

毛種:

短毛

Bred in:

花名:

Maffia

出生日期:

25.10.2013 (6 年, 8 月)

肩高 / 體重:

58 厘米 / 28 公斤

晶片號碼:

只供註冊會員觀看

血統書編號:

LOSH 1136009

第二血統書編號:

CMKU/DS 99242/15

犬種組織:

只供註冊會員觀看

繁殖名銜:

5CV1/P

選美評分:

VG

工作名銜:

只供註冊會員觀看

健康證明:

只供註冊會員觀看

犬主:

只供註冊會員觀看

繁殖人:

只供註冊會員觀看
BH - 58
IPO 1 - 87/90/96 - 13... 更多

13

12663
WD-Health: Health results of Maffia van Blutsenhof

On working-dog the health data are taken very strictly.
Therefore it is possible to show the data verified by working-dog.
Green labeled results are checked, respectively occupied and can not be changed. Black marked entries are unaudited.
12.09.2010

CMKU DS/79470/10

只供註冊會員觀看

HD 1/1, ED 0/0 (CS)

14.05.2003, SZ 2125366

只供註冊會員觀看

HD/ED normal

14.07.2008, CMKU/DS 14569/08, SZ 9155276

只供註冊會員觀看

Hips 0/0, Elbows 0/0 (Czech Republic)
06.04.2007

SZ 9148141

只供註冊會員觀看

HD / ED normal, DNA gepr.


21.02.2000, SZ 2069078

只供註冊會員觀看

normal

Success analysis of Maffia van Blutsenhof
全部 (13)
國際 (2)
Semi-International (1)
全國賽 (7)
地區性 (3)
FCI IGP WM 2019

FCI IGP WM 2019

VVDH Belgisch Kampioenschap 8/2019 Photo: Shana Blommaers

VVDH Belgisch Kampioenschap 8/2019 Photo: Shana Blommaers

VVDH Belgisch Kampioenschap 8/2019 Photo: Shana Blommaers

7/2019 Photo: MVDr. Otakar Meloun

V.V.D.H. Championship IGP in Bonheiden

4/2019

5/2015 Photo: Petra Fürstová

DM N/N, free

9/2018 - H.V. Aktief CAC

9/2018 - H.V. Aktief CAC

9/2018 - Maffia&Gucci

7/2018 - MM ČKNO 2018 Photo: Beata Štýbrová

7/2018 - MM ČKNO 2018 Photo: Beata Štýbrová

7/2018 - MM ČKNO 2018 Photo: Beata Štýbrová