Azuka-Akylah vom Buxtehuder Bullen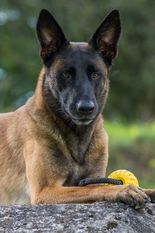 繁殖:

毛種:

馬令華

Bred in:

花名:

Azuka

出生日期:

28.04.2014 (6 年, 4 月)

肩高 / 體重:

60 厘米 / 24 公斤

晶片號碼:

只供註冊會員觀看

血統書編號:

VDH/DMC 14/0053

第二血統書編號:

SHSB 730063

犬種組織:

只供註冊會員觀看

繁殖名銜:

5/6/6/5/6/6

選美評分:

SG

工作名銜:

只供註冊會員觀看

健康證明:

只供註冊會員觀看

犬主:

只供註冊會員觀看

繁殖人:

只供註冊會員觀看
Azuka ist eine Hündin mit sehr... 更多

15

5347
名:

Hannelore

姓:

Fritz

街道:

郵編:

城市:

國家:

電話號碼:

電子郵箱:

網頁:
show kennel
WD-Health: Health results of Azuka-Akylah vom Buxtehuder Bullen

On working-dog the health data are taken very strictly.
Therefore it is possible to show the data verified by working-dog.
Green labeled results are checked, respectively occupied and can not be changed. Black marked entries are unaudited.


Elbow Dysplasia (ED)


Spondylosis deformans


SDCA 1


SDCA 2


Lumbosacral transitional vertebra


Degenerative Myelopathie (DM)


CJM


Hip Dysplasia (HD)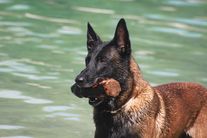 04.08.2009

LOF 212775/20878

只供註冊會員觀看

HD-AA

06.12.2000, LOF 47323/7145

只供註冊會員觀看

HD A ED 0

18.05.2007, LOF 203468/20019

只供註冊會員觀看

04.01.2010

VDH/DMC 10/0005

只供註冊會員觀看

HD-A2, ED-0, Spondy-0, LTV-0, HD-A2, ED-0, Spondy frei, SDCA1/2-frei

20.10.2003, VDH/DMC 03/306

只供註冊會員觀看

HD-A, SDCA1-TC (Träger)

Janine Metzler

配種日期:

只供註冊會員觀看

只供註冊會員觀看

出生日期:

只供註冊會員觀看

只供註冊會員觀看

這窩的幼犬數量:

只供註冊會員觀看

生於:

14.05.2013

工作名銜:

只供註冊會員觀看

Janine Metzler

配種日期:

只供註冊會員觀看

只供註冊會員觀看

出生日期:

只供註冊會員觀看

只供註冊會員觀看

這窩的幼犬數量:

只供註冊會員觀看

生於:

29.04.2014

工作名銜:

只供註冊會員觀看
Success analysis of Azuka-Akylah vom Buxtehuder Bullen
全部 (15)
國際 (7)
Semi-International (8)