Aronis Amicus Nobilis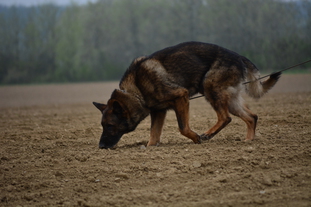 繁殖:

毛種:

短毛

Bred in:

出生日期:

21.11.2009

肩高 / 體重:

未指定

厘米 /

未指定

公斤

晶片號碼:

只供註冊會員觀看

血統書編號:

PKR I 69075

犬種組織:

只供註冊會員觀看

繁殖名銜:

Res. CACT

選美評分:

SG

工作名銜:

只供註冊會員觀看

健康證明:

只供註冊會員觀看

犬主:

只供註冊會員觀看

繁殖人:

只供註冊會員觀看
Res.CACT, II V-ce WUSV World C... 更多

17

3252

名:

Sławomir

姓:

Jaszcza

街道:

郵編:

城市:

國家:

電話號碼:

電子郵箱:

網頁:
show kennel

還未儲存
WD-Health: Health results of Aronis Amicus Nobilis

On working-dog the health data are taken very strictly.
Therefore it is possible to show the data verified by working-dog.
Green labeled results are checked, respectively occupied and can not be changed. Black marked entries are unaudited.
19.04.2003

CMKU 49218/03/06

只供註冊會員觀看

HD normal (CZ)
Dar Laryk

(短)

CMKU 24345//95/00

只供註冊會員觀看

HD normal (Ausland)

05.10.1995, CKSP 25244/95/98

只供註冊會員觀看

DKK O/O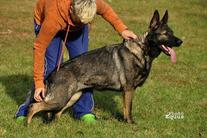 14.09.2003

CMKU Please Number

只供註冊會員觀看

Success analysis of Aronis Amicus Nobilis
全部 (17)
國際 (5)
全國賽 (10)
地區性 (2)
Team Poland - WCH IPO-FH 2017 - Slovenia

II V-CE WUSV CHAMPION OF THE WORLD - Obi 1 - Meppen 2016

II V-CE WUSV CHAMPION OF THE WORLD - Obi 1 - Meppen 2016

V-CE WUSV CHAMPION OF THE WORLD - Obi 1 - Meppen 2016

Team Poland - WCH IPO-FH 2016 - Ukraine

Team Poland - WCH IPO-FH 2016

Team Poland - WCH IPO-FH 2016

Team Poland - WCH IPO-FH 2016

Team Poland - WCH IPO-FH 2016

Team Poland - WCH IPO-FH 2016

Preparing for WCH IPO-FH 2016 in Mukachevo