A'Tomic vom Clan der Wölfe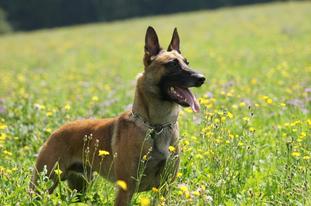 繁殖:

毛種:

馬令華

Bred in:

出生日期:

5. 二月 2010

肩高 / 體重:

63 厘米 /

未指定

公斤

晶片號碼:

只供註冊會員觀看

血統書編號:

VDH/DMC 10/0029

犬種組織:

只供註冊會員觀看

選美評分:

SG

工作名銜:

只供註冊會員觀看

健康證明:

只供註冊會員觀看

犬主:

只供註冊會員觀看

繁殖人:

只供註冊會員觀看

20

10497

名:

Katja

姓:

Stüwe

街道:

郵編:

城市:

國家:

電話號碼:

電子郵箱:

網頁:
show kennel
WD-Health: Health results of A'Tomic vom Clan der Wölfe

On working-dog the health data are taken very strictly.
Therefore it is possible to show the data verified by working-dog.
Green labeled results are checked, respectively occupied and can not be changed. Black marked entries are unaudited.


Lumbosacral transitional vertebra


Spondylosis deformans


Elbow Dysplasia (ED)


Hip Dysplasia (HD)
5. 五月 2004

FIN 30270/04

只供註冊會員觀看

HD-B/A ED-0/0 Spondy free

12. 三月 2000, DKBS 00ML3173

只供註冊會員觀看

HD-A1
28. 二月 1997, FIN 19279/97

只供註冊會員觀看

HD-A/A ED-0/0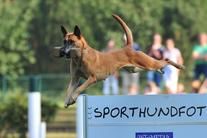 28. 十月 2007

DMC 07/401

只供註冊會員觀看

HD-A2, ED-0, Spondy-0, SDCA1-T/T , complete, DNA available, HD-A2 ED-0 Spondy frei, SDCA1-N/N

5. 二月 2001, VDH/DMC 01/060

只供註冊會員觀看

HD-A

1. 九月 2002, DMC 02/322

只供註冊會員觀看

HD-A ED-0 Spondy frei

Success analysis of A'Tomic vom Clan der Wölfe
全部 (20)
Semi-International (1)
全國賽 (19)
Schutzdienst IPO 3 Belgier Siegerprüfung 11/2014

Schutzdienst IPO 3 Belgier Siegerprüfung 11/2014

Schutzdienst IPO 3 Belgier Siegerprüfung 11/2014

Schutzdienst IPO 3 Belgier Siegerprüfung 11/2014

Schutzdienst IPO 3 Belgier Siegerprüfung 11/2014

Schutzdienst IPO 3 Belgier Siegerprüfung 11/2014

Schutzdienst IPO 3 Belgier Siegerprüfung 11/2014

Schutzdienst IPO 3 Belgier Siegerprüfung 11/2014

Schutzdienst IPO 3 Belgier Siegerprüfung 11/2014

Schutzdienst IPO 3 Belgier Siegerprüfung 11/2014

Schutzdienst IPO 3 Belgier Siegerprüfung 11/2014

Schutzdienst IPO 3 Belgier Siegerprüfung 11/2014

Schutzdienst IPO 3 Belgier Siegerprüfung 11/2014

Schutzdienst IPO 3 Belgier Siegerprüfung 11/2014

Training 07/2012

Training 07/2012