Cyclone Olbramovický kvítek



繁殖:

毛種:

馬令華

Bred in:

出生日期:

10. 一月 2011

肩高 / 體重:

64 厘米 / 35 公斤

晶片號碼:

只供註冊會員觀看

血統書編號:

CMKU BOM 5118/11

犬種組織:

只供註冊會員觀看

繁殖名銜:

98/A/O1P

工作名銜:

只供註冊會員觀看

健康證明:

只供註冊會員觀看

犬主:

只供註冊會員觀看

繁殖人:

只供註冊會員觀看
VS 2017 Třinec 96, 94, 90 - 28... 更多

17

13320

名:

Zdenka

姓:

Brhelová

街道:

郵編:

城市:

國家:

電話號碼:

電子郵箱:

網頁:
show kennel
WD-Health: Health results of Cyclone Olbramovický kvítek

On working-dog the health data are taken very strictly.
Therefore it is possible to show the data verified by working-dog.
Green labeled results are checked, respectively occupied and can not be changed. Black marked entries are unaudited.

22. 十二月 2008

ÖHZB Mal 2476

只供註冊會員觀看

HD-A ED-0 OCD-frei

13. 五月 2002, DMC 02/228

只供註冊會員觀看

HD-A

16. 四月 2002, ÖHZB MA 1153A

只供註冊會員觀看

HD-A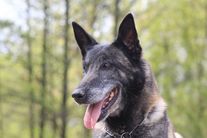 14. 八月 2005

SKJ 1205/05

只供註冊會員觀看

HD-A/A
25. 七月 2002, ÖHZB MA 1198

只供註冊會員觀看

HD A


David Prokop

配種日期:

只供註冊會員觀看

只供註冊會員觀看

出生日期:

只供註冊會員觀看

只供註冊會員觀看

這窩的幼犬數量:

只供註冊會員觀看

生於:

01.06.2016

工作名銜:

只供註冊會員觀看

Petra a Josef Šestákovi

配種日期:

只供註冊會員觀看

只供註冊會員觀看

出生日期:

只供註冊會員觀看

只供註冊會員觀看

這窩的幼犬數量:

只供註冊會員觀看

生於:

28.06.2013

工作名銜:

只供註冊會員觀看

vratislav pašek

配種日期:

只供註冊會員觀看

只供註冊會員觀看

出生日期:

只供註冊會員觀看

只供註冊會員觀看

這窩的幼犬數量:

只供註冊會員觀看

生於:

01.11.2013

工作名銜:

只供註冊會員觀看
Success analysis of Cyclone Olbramovický kvítek

best results at:

Rank 5, CACIT CZ 2015 - IPO3

latest result at:

Rank 16, Czech IPO Nationals 2018
全部 (17)
國際 (3)
Semi-International (1)
全國賽 (12)
地區性 (1)